February Feature: Farro Salad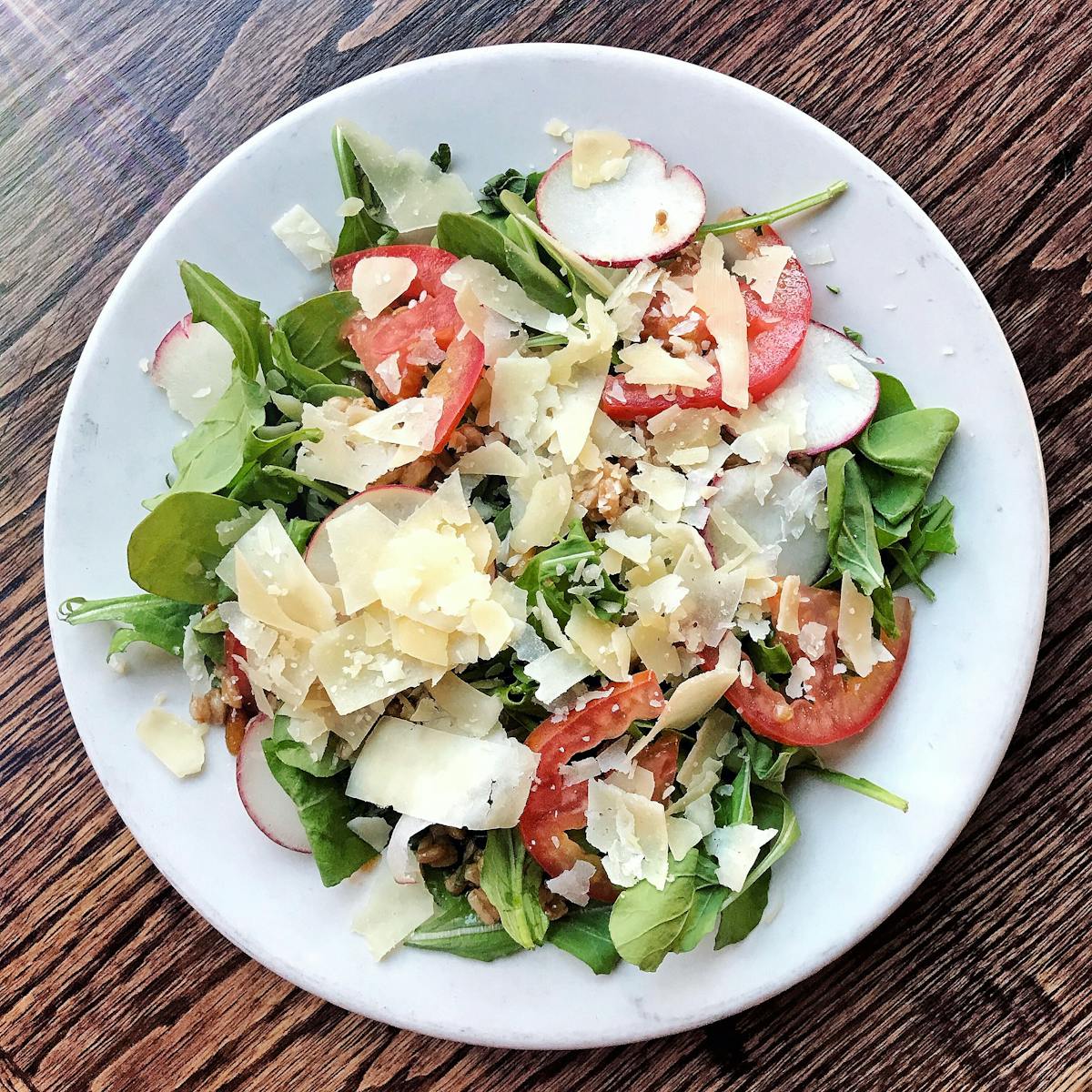 After cooking the farro in apple cider, we mix it with extra virgin olive oil and fresh lemon juice.
It then goes atop a bed of arugula, mint, and basil leaves. Tomatoes, radishes, toasted pine nuts, and shave parmesan finish it off.
If you didn't know, farro is an ancient wheat grain like barley and rye. After being cooked it has a consistency similar to quinoa. Its not gluten free, but it is an excellent source of plant based protein and fiber. Our salad has a half cup of farro, thats about 9 grams of protein!